Jonathan Ive je tím člověkem, díky kterému se nám líbí produkty od Apple. Cube, iMac, iBook, PowerBook, Newton, iPod a další. 30. prosince roku 2005 dostal od královny Elizabeth II. ocenění "commander of the Most Excellent Order of the British Empire".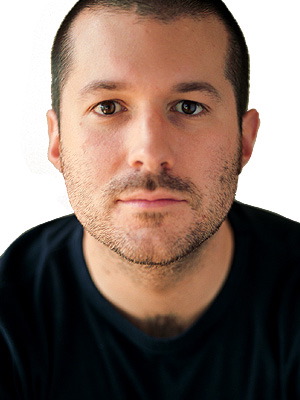 Jonathan Paul Ive se narodil v únoru roku 1967 v Londýně a vystudoval průmyslový design na Newcastle Polytechnic, která je součástí Northumbriaské univerzity. Po chvíli v jedné londýnské designérské firmě Tangerine, Ive emigorval do Ameriky roku 1992, kde pokračoval ve své kariéře v Apple. Po návratu Steva Jobse do firmy Apple roku 1997 zí­skal pozici vedoucího týmu průmyslového designu.
Nebýt Jonathana, tak Apple vyhlásil bankrot. Steve Jobs požádal Iveho, aby navrhl nové počítače. Tím vznikl revoluční model počítače iMac G3, který vtiskl novou tvář počítačovému designu. Ive se inspiroval gumovými bonbony, které byly průsvitné a hezky barevné. Šel do takových detailů, že i dráty uvnitř počítače měli průhledný vzor. Po roce vyšly další "ovocné" verze iMacu. Od té doby to šlo jako po másle a přicházely návrhy na iBook, MacBook, PowerBook G4, MacBook Pro, eMac, Mac mini, Xserve, Xserve RAID, Mac Pro, Power Mac G3 (modrý a bílý), G4, G5 a PDA Newton, kolekce iPod, AirPort a Cinema Displays.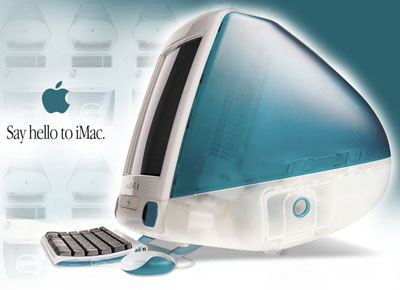 Produkty Apple každoročně vyhrávají ocenění za design. Ive dvakrát za sebou vyhrál ocenění v Design muzeu v letech 2002 a 2003. V následujícím roce byl v porotě. V Londýnských novinách Sunday Times byl označen za jednoho z nejvlivnějších zahraničních pracovníků. Rok 1992, kdy nastoupil Ive do firmy Apple je označován jako nejvýznamnější údálost v historii Apple. Je znám jako nesobecký člověk: V rozhovorech zdůrazňuje kolektiv spolupracující na produktech. Je ženatý a otcem dvojčat.