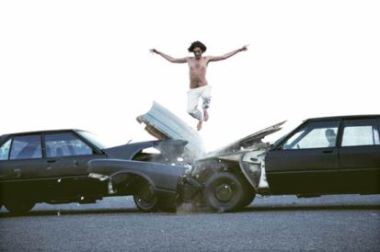 Daniel Askill se narodil v Sydney roku 1977, pracoval mezinárodně jako režisér reklam, krátkých filmů a hudebních videoklipů. V jeho 19ti letech v hudebním průmyslu vydal svoje první album, na kterém se podílel jako skladatel/producenta při té příležitosti vytvářel design desek, obalů a multimediálních projektů. Nejprve studoval design v Sydney a později na Central Saint Martins v London, Daniel byl přijat Londýnskou agenturou Williams jako creative director (kreativní režisér) ještě před dokončením studií.
 
Během tohoto období řídil rozsáhlé projekty od webdesignu pro neblaze proslulou modní hvězdu Alexandra McQueena až po režii první reklamy na parfém luxusní značky Alfred Dunhill. To vedlo k režii více módních značek jako jsou Ghost, Rochas a možnosti natáčení v lokacích od Afriky až po Maledivy. Roku 2001 se Daniel Vrátil do Sydney jako spoluzakladatel filmové a designové společnosti COLLIDER. Tímto si otevřel možnost režírovat pro klienty jako jsou MTV, Virgin, Warner Music a 2day FM. Prostřednictvím COLLIDERu mohl pokračovat ve zvyšování čísla vítězných ocenění a tím získal finanční podporu od Australského filmového úřadu. 
 
Askillovy videoklipy získaly řadu ocenění a nominací a jeho zatím poslední film obdržel již 15 významných cen na festivalech po celém světě. Filmy: A Mystery in Three Parts (1996), Static (1997), Screen Violence (1998), Music to Die By (1999), Speed Thief (2001), Olympic Arc (2004), We Have Decided Not to Die (2004).
 
Nabízím Vám možnost se podívat na to nejlepší z jeho tvorby.
 
Film
We Have Decided Not to Die (Rozhodli jsme se nezemřít)
 
Tři těla, tři místa, tři rituály, tři stádia lidského života. Mystický film mísící estetiku reklamy s videoartem a téměř vynalézá nový žánr kdesi na pomezí výtvarného díla, iniciačního rituálu a surrealistické imaginace. Jedenáct minut, které proměÅ?ují čas v čistou energii, ruší prostor, ignorují gravitaci.
 
 
Hudební klip
Unkle – Reign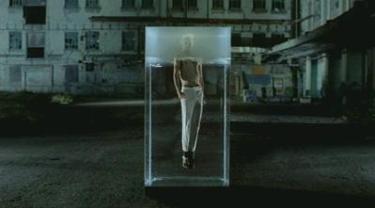 Download
 
Reklama
Hummer H3