Když student Frank Shepard Fairey začínal v roce 1989 lepit své samolepky a plakáty s obličejem wrestlingového bojovníka na zdi, dopravní značky a sloupy elektrického vedení po celém východním pobřeží USA, nevěnoval devatenáctiletému snaživci nikdo žádnou pozornost. Ikona "André the Giant Has a Posse" se ale začala šířit po světě jako virus. Fairey ji několikrát upravil (tak vznikla proslavená ikona "Obey the Giant") a postupem času do ní vtiskl svůj nezaměnitelný rukopis, formovaný ulicí a uměleckou školou.
 
 
Dnes ho o vytvoření obalu na desku žádají hvězdy jako DJ Shadow, Interpol nebo Black Eyed Peas a je i autorem plakátu k nedávno uvedenému filmu o životě Johnnyho Cashe Walk the Line. Jeho firma Studio Number One patří ke světové špičce v grafickém designu.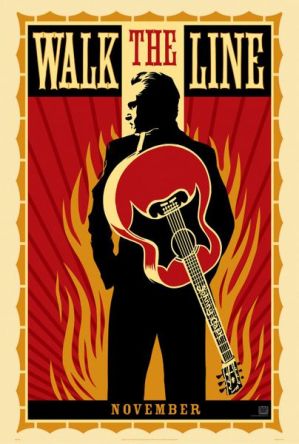 Fairey začal samolepky se svým dílem "Obey the Giant" rozÅ¡iřovat nejprve ve městě Providence na Rhode Islandu, kde na počátku 90. let minulého století studoval. "…začali jsme je lepit na místa, kde se jezdí na skateboardech, na značky u zastávek a tak," řekl Fairey v jednom rozhovoru publikovaném na jeho internetových stránkách. "Jednou jsem byl v potravinách a slyÅ¡el jsem, jak jedna holka říká svému příteli: ,Hele, viděls tu věc Obey Giant? Co to je?â€? A potom jsem na jednom večírku viděl kluka se samolepkou s mým obrázkem přilepenou na baseballové čepici, jinou samolepku zase na autě… Uvědomil jsem si, jaká je to zábava… Pak se mojí misí stalo polepení vÅ¡ech značek u zastávek v centru Providence."
 
 
Fairey hovoří o svém díle jako o "experimentu fenomenologie" – a nutno uznat, že se mu vydařil. Nezůstalo totiž pouze u Providence, jeho ikona se stala světovým fenoménem a je ji možno vidět nejen po celých USA, ale i na mnoha dalších místech světa, kde ji šíří Faireyovi následovatelé. Jiní ji zase používají jako součást svých děl. Jde o světově nejrozšířenější pouliční umělecké dílo na světě. Ale také o značku nemalé hodnoty, čehož si je autor dobře vědom: svůj "americký příběh" kluka z ulice, který se stal milionářem a vlivným hybatelem kulturních a módních trendů, zručně rozvíjí.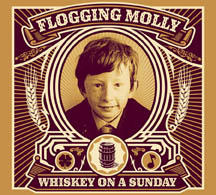 "Jeho dílo je vÅ¡udypřítomné. Nemyslím, že někdo dokázal předtím něco podobného," prohlásil pro list Sacramento Bee Jason Maggio, který se zabývá urbanistikou. "Něčeho podobného jsou schopní jen McDonaldâ€?s a další korporace. Ale ty to stojí miliardy dolarů." Dnes Faireyova (36) firma pracuje pro největší společnosti na světě – pro Coca-Colu, Warner Brothers, Sony Music, American Eagle Outfitters, Nike a Nissan. Přitom si Fairey jeÅ¡tě v roce 1999 dělal z kampaní Coca-Coly legraci, upravoval například billboardy s reklamou na Sprite. Ze sloganu, který zněl: Obey your thirst (Poslouchej svou žízeÅ?) nechal vždy jen slovo Obey a na billboard přilepil svou ikonu. "Změnil jsem sedm billboardů v Los Angeles, dva v San Diegu a čtyři v San Francisku. A pak kampaÅ? ukončili. Jeden billboard jsem upravil i na Melrose Avenue uprostřed nákupní zóny… viděly to tisíce lidí," tvrdí Fairey. O pět let později už v nové kampani na Sprite použila Coca-Cola plakáty, samolepky a trička, které navrhl.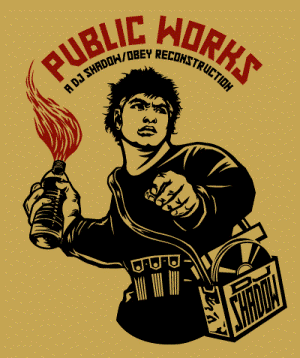 Lidé jako Fairey jsou pro velké firmy velice cenní. Svými výtvory, které mají nádech undergroundu, vzpoury proti korporacím a autoritám, dokážou oslovit skupinu mladých lidí ve věku 15 – 25 let a přinutit je utrácet. Fairey například úspěšně vydává magazín Swindle, který na rozdíl od běžných časopisů o kultuře a životním stylu nestojí pět, ale dvacet dolarů. Je v pevných deskách, má perfektní design, nese značku Obey the Giant, které mladí věří, a je samozřejmě zaplněn reklamou.
 
Zdroj: Lidovky