Clint Mansell se narodil 7. ledna roku 1963 v anglickém městě Coventry. A tenhle rok byl nominován na Zlatý Globus za nejlepší hudbu k filmu (The Fountain).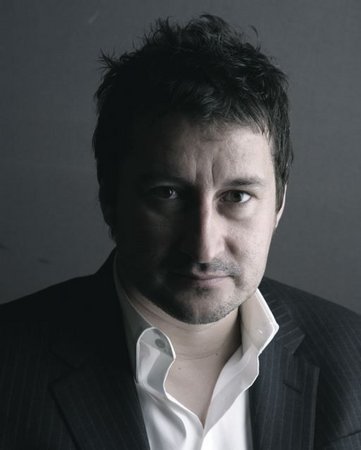 Mansell byl na počátku zpěvákem a kytaristou v britské skupině Pop Will Eat Itself. Do světa prorazil, když ho jeho přítel, režisér Darren Aronofsky požádal, aby mu vytvořil hudbu k filmovému debutu π.
Navzdory kladných filmových kritik, Clintova hudba byla velice přehlížena jak fanoušky, tak kritiky. Nicméně, vydáním sountracku se umístila Mansellova práca vedle alb od Autechre, Aphex Twin, Orbital a Roni Size. A následně uspěla díky množstvím fanoušků od IDM a komunit zabývající elektronickou hudbou.
Po filmu π následovalo skládání hudby pro další Aronofskyho film, Requiem for a Dream, a výsledek se stal kultovním hitem. Trailer k filmu The Lord of the Rings: The Two Towers použil remixovanou verzi tracku "Lux Aeterna", přehranou s plným orchestrem a chórem. with a full orchestra and choir. Tohle dílo nazvané "Requiem for a Tower", bylo vyrobeno jen pro trailer (nikdy nebyl uveden v žádném z filmů The Lord of the Rings) a bylo zkomponováno autory Simone Benyacar, Dan Nielsen, a Veigar Margeirsson.
"Lux Aeterna" se poté stalo natolik populární, že originál i remix měl nespočetné množství použití v reklamách a trailerech (v trailerech například pro filmy Zathura, The Da Vinci Code a Sunshine).
Soundtrack k filmu Requiem for a Dream rovněž potvrdil popularitu s remixovaným albem Requiem for a Dream: Remixed, které obsahuje nové mixy z hudebních složek od autorů jako jsou Paul Oakenfold, Josh Wink, Jagz Kooner, Delerium, a další.
Ostatní významné úspěchy obsahují téma k filmu The Hole, hudba pro pilotní epizodu k seriálu CSI: NY, a hlavě hudbu k zatím poslednímu filmu The Fountain, která byla nominována v kategorii Best Original Score na 64tém ročníku Zlatých Glóbů.