Narazil jsem na skvělý blog Photoshop Disasters, který mi připomněl starší články "Když novinářská fotografie lže" [1], [2], [3]. Na tomto blogu najdete příšerně odvedenou photoshop práci v oblasti reklamy a editorialů. S velkou sílou přichází velká odpovědnost.
Blog se teprve rozjíždí, ale už teď se na něm dají najít zajímavé kousky: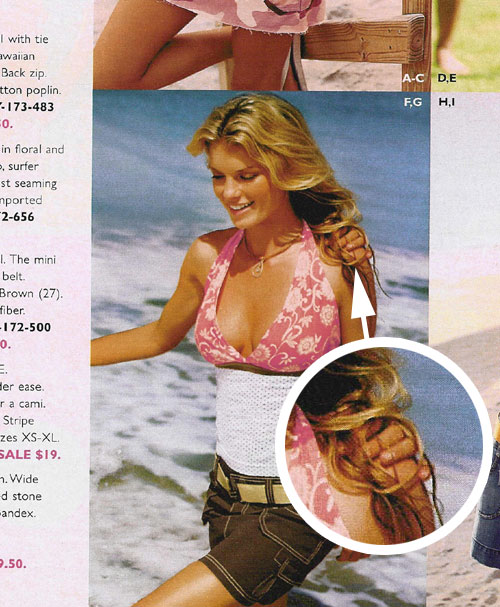 Mnoho lidí si myslí, že tohle je Jessica Simpson, ale ve skutečnosti je to Marissa Miller. Najdete ji v katalogu VS. Ale stále nevíme čí je to ruka na jejím rameni.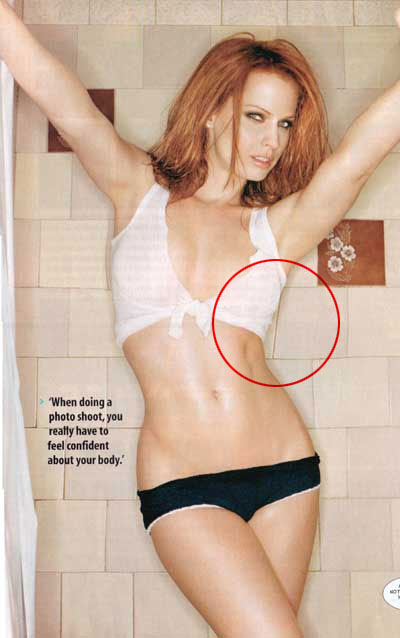 Pokud máte v plánu upravovat tělo kohokoliv, vyberte si na focení vhodné místo. Nejhorší co může být je vykahličkované pozadí. Kata Dobo se nechala fotit pro Maxim magazín a poté byla ještě poupravena. Místa úpravy lze jednoduše najít tak, že se podíváte na pokřívené dlaždičky podél jejího těla. Zejména v oblasti prsou, kde se velmi často upravuje pro jakýkoliv magazín.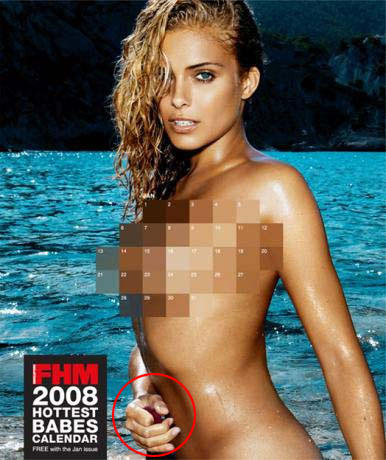 Ve čtyři hodiny ráno se probudil někde grafik s myšlenku: "Ach můj bože, zapomněl jsem jí vrátit nazpátek prst." Takhle to asi vypadalo, když designér pracoval dlouho do noci na kalendáři pro pánský časopis FHM.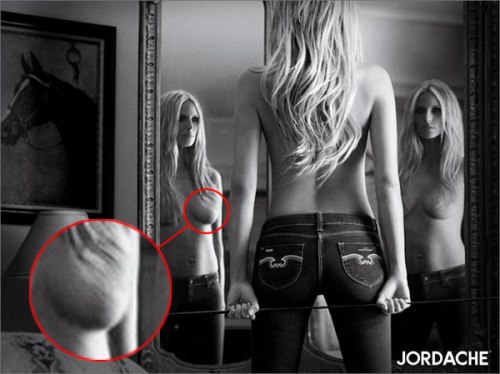 Heidi Klum si nechala amputovat bradavky. Ne ve skutečnosti, ale pomocí photoshopu. Když se fotila pro Jordache, která vyrábí oblečení, na reklamní plakáty. Tak kvůli cenzuře pro jistotu provedli tento nesmyslný zákrok.
Zde musel být grafik pod vlivem alkoholu nebo si prostě neuvědomil, že Lady Guineviere už dvě ruce má a potom přikreslil, jak Sir Lancelot drží Lady za další ruku. Knížka Castles in Air bude asi fantasy příběh o mutantech.
Více tedy na blogu Photoshop Disasters.