Steve Rodney McQueen se narodil v Londýně, kde i vyrůstal a poté odjel na střední školu Drayton Manor. Jako vášnivý fotbalista se obrátil na fotbalové družstvo St. Georges Colts. Umění studoval na Hammersmith a West London College, pak studoval umění a design na Chelsea College of Art and Design. Výtvarné umění si osvojil na Goldsmiths College, kde se poprvé i začal zajímat o film. Goldsmiths opustil v roce 1993 a krátce studoval na Tisch School v New Yorku, kde zjistil, že zdejší přístup není pro něj dost experimentální.

McQueenovy první filmy se promítaly obvykle na více stěn v uzavřeném prostoru galerie. Často to byly černobílé a minimalistické snímky, kde citoval vliv francouzské nové vlny a Andyho Warhola. Ve filmech se často objevuje i on sám.
Jeho první hlavní dílo bylo Bear (1993), ve kterém si dva nazí muži (jeden z nich je McQueen) výměňují řadu pohledů, od koketních po výhružné. Mezi jeho nejznámějších děl patří Deadpan (1997), kde jde o remake kaskadérského kousku Bustera Keatona, ve kterém se dům zhroutí kolem McQueena, ale díky otevřenému oknu, se mu nic nestane.
Stejně jako byly černobílé filmy němé na počátku kinematografie, tak jsou němé i snímky McQueena. První film, kde použil i zvuk, byl Drumroll (1998). Natáčelo se třemi kamerami najednou. Jedna v přední části sudu a dvě po stranách. Sud se pak válcoval ulicema Manhattanu. Výsledek se promítal na třech stěnách uzavřeného prostoru. Kromě těchto experimentálních filmů dělal McQueen i sochy a fotografie.
V roce 1999 vyhrál ocenění Turner Prize, ale větší publicitu získala kontroverzní Tracey Emin, která byla také nominována.
V roce 2006 šel do Iráku jako oficiální válečný umělec. V následujícím roce představil Anglii a královně kolekci známek, která byla složena z portrétů britských vojáků, padlých ve válce v Iráku.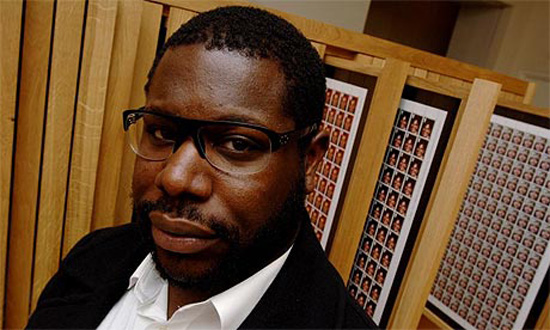 Režijní debut Hunger (2008) měl premiéru v Cannes a pojednává o hladovce v Irské věznici Maze, kde byli odsouzeni lidé z řad irské republikánské armády. McQueen získal ocenění Camera d'Or (cena pro debutující režiséry). Dále byl film oceněn na festivalech Sydney Film Festival, Toronto International Film Festival, Los Angeles Film Critics Assn. award a London Evening Standard Film Awards. O rok později reprezentoval Británii na Biennale v Benátkách.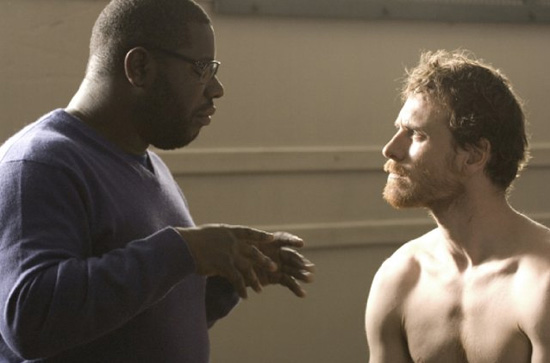 V roce 2011 byl z důstojníka Řádu britského impéria (OBE) jmenován velitelem Řádu britského impéria (CBE) za služby ve vizuálním umění.
Jeho druhý celovečerní film Shame se odehrává v New Yorku, kde se k sexuálně závislému muži nastěhuje jeho mladší sestra. Film byl uveden na filmovém festivalu v Benátkách, kde získal herec Michael Fassbender Zlatou palmu za nejlepší mužský herecký výkon.
Twelve Years a Slave je příběh z 19. století. V New Yorku je unesen muž a prodán do otroctví na jihu Ameriky. Stejně jako ke všem předchozím filmům si McQueen napsal scénář i k tomuto filmu a v kinech by se měl objevit v roce 2014.