Dieter Rams je žijící legendou průmyslového designu. Razí cestu minimalismu a je spojován se dvěma pojmy: firmou Braun a funkcionalismem. Pokud se podíváte na jeho nadčasové návrhy elektronických přístrojů, tak pochopíte, odkud nové generace designérů sbírají inspiraci (Jonathan Ive nevyjímaje). A jelikož dnes Dieter Rams slaví své 84. narozeniny, tak bych rád při té příležitosti publikoval jeho desatero zásad dobrého designu.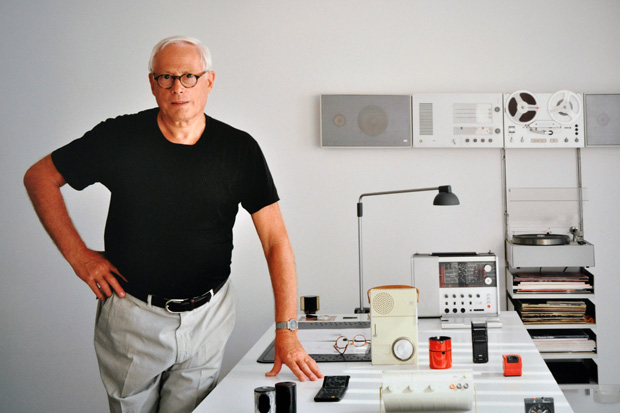 1. Dobrý design je inovativní
Možnosti inovací nejsou zdaleka vyčerpány. Technologický vývoj vždycky nabízí nové možnosti pro inovativní design. Ale inovativní design jde vždy ruku v ruce s inovativní technologií a nelze stavět jen na něm samotném.
2. Dobrý design je užitečný
Prudukty se kupují, aby se používaly. Ty musí splňovat určitá kritéria, a to nejen z pohledu funkčnosti, ale i z psychologického a estetického hlediska. Dobrý design dává důraz na užitečnost výrobku a nesnaží se jej zlehčovat.
3. Dobrý design je estetický
Estetická kvalita produktu je nedílnou součástí jeho užitečnosti, protože produkty používané každý den mají vliv na nás a naše pohodlí. Ale jen dobře provedené objekty mohou být krásné.
4. Dobrý design pomáhá produkt pochopit
Objasňuje strukturu produktu. Anebo ještě lépe, produkt prostřednictvím designu dokáže mluvit. A v tom nejlepším případě je intuitivní.
5. Dobrý design není rušivý
Produkty splňující svůj účel jsou jako nástroje. Nejsou to ani dekorace, ani umělecká díla. Jejich design by proto měl být neutrální a zdrženlivý, aby ponechal prostor pro sebevyjádření uživatele.
6. Dobrý design je upřímný
Nesnaží se dělat produkt více inovativnější, silnější nebo cennější, než ve skutečnosti je. Nesnaží se uživateli slibovat něco, co nedokáže splnit.
7. Dobrý design dlouho vydrží
Vyhýbá se módním trendům, a proto nikdy nevypadá zastarale. Narozdíl od módního návrhářství tu je po mnoho let, dokonce i v dnešní konzumní společnosti.
8. Dobrý design je konzistentní do posledního detailu
Nic nesmí být svévolné nebo ponechané náhodě. Péče a přesnost ve výrobním procesu je vyjádřením úcty k uživateli.
9. Dobrý design je ohleduplný k životnímu prostředí
Design významně přispívá k ochraně životního prostředí. Šetří zdroje a snižuje fyzické i vizuální znečištění během celého životního cyklu výrobku.
10. Dobrý design je tak minimální, jak je to jen možné
Méně, ale lépe – protože se soustředí na nepostradatelné aspekty, a produkty nejsou zatížené zbytečnostmi.
Zpět k čistotě, zpět k jednoduchosti.