Nedávno mi kdosi řekl, že jsem francouzský umělec s duší New Yorku v českém těle. Včera se mi to potvrdilo, když jsem byl pozván do Paříže, abych převzal cenu za nejlepší fotografii. A abych se mohl podělit o tento zážitek, rozhodl jsem se vám poslat pohlednici z Paříže.
Ale nic není zadarmo. Když jsem byl na cestách, vždy jsem posílal pohled svým přátelům a rodině. Odměnou mi bylo poděkování, pozvání na kafe apod. Ale i já rád dostávám pohledy s psaníčkem, takže tentokrát to udělám takto:
Kdo mi pošle pohled nebo dopis do konce května, tomu pošlu pohled z Paříže.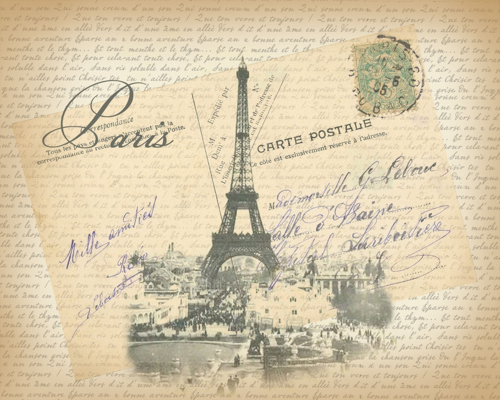 Omezení nejsou žádná, posílejte pohledy, dopisy, vlastnoručně vyrobené karty apod. Pište, co vás napadne, kreslete, foťte. Protože na originalitě záleží. Mám stanovený počet dvacet pohlednic a to bych rád poslal slečnám (klukům nerad píšu 🙂 ).
Přihlášky ukončeny.
Pokud chcete, můžete využít aplikaci Letters of Passion, která pošle napsaný dopis za vás. Stačí se podepsat jako twitter username nebo připsat mail, abych pak mohl zjistit vaši adresu, na kterou pošlu pohled vám.
Jsem zvědav, jak tenhle nápad dopadne, takže s chutí do toho!