Koho by před sto lety napadlo, že dokumentární fotografie publikovaná v tisku může lhát?! O tom, že může, se však lidstvo posléze mnohokrát přesvědčilo. A stále častěji se o tom přesvědčuje s nástupem digitálních technologií.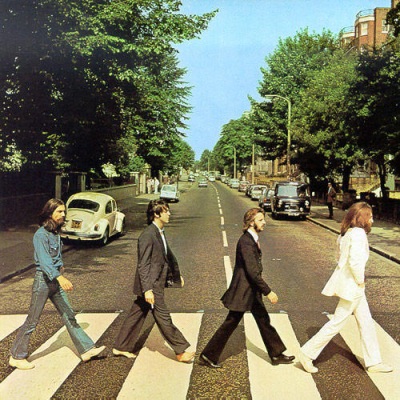 Leden 2003: Na originálním snímku alba Beatles Abbey Road ukazuje Paula McCartneyho (druhý zleva), jak drží cigaretu. Americká společnost na výrobu plakátů cigaretu odstranila. Změna byla provedena bez povolení McCartneyho nebo společnosti Apple Records, která vlastní práva.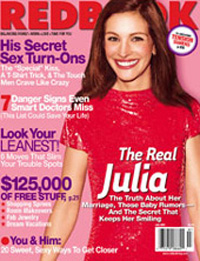 Červenec 2003: Obal časopisu Redbook ukazuje herečku Julia Roberts, která je složená z její hlavy z fotografie pořízené v roce 2002 na  People's Choice award, a z fotografie jejího těla, která byla pořízena z premiéry filmu Notting Hill několik let předtím. Vydavatelství Hearst připouÅ¡tí chybu: "Ve snaze vytvořit obal, který by vyčníval z novinového článku, udělali kombinaci dvou různých fotek s Julií Robertsovou. Julia přijala naší omluvu."
 
 
Duben 2003: Digitální fotografie na které je britský voják v Basře, gestikulující iráckým civilistům, aby si našli úkryt, se objevila na hlavní stránce časopisu Los Angeles Time krátce po Americké invazi do Iráku. Brian Walski, fotograf pro tento časopis a 30ti letý vetrán ze zpravodajství z obchodu, byl vyhozen hned poté, co vydavatelé zjistili, že zkombinoval dvě fotografie (z dvou horních byla vyrobena ta spodní) k vylepšení kompozice.
 
 
Únor 2004: Opět další digitální složení dvou různých fotografií. Tentokrát se jednalo o člena senátu John Kerry a Jane Fonda, jak sdílejí místo na protiválečném shromáždění. Byla to kombinace fotografiií člena senátu Kerryho během přípravy k pronesení řeči, pořízené fotografem Kenem Lightem v červnu 1971 a fotografie Jane Fonda, zachycené Owenem Frankenem, během proslovu na politickém shromáždění v Miami Beach na Floridě, v srpnu 1972.
 
 
Březen 2004: Tato politická reklama pro George W. Bush, když kandidoval na presidenta, ukazuje moře vojáků a dítě držící americkou vlajku. Fotografie byla digitálně upravena kopírováním a slepováním z originální fotografie, kde několik vojáků odstranika Bushe z pódia.
 
 
Duben 2004: Fotografie, která proběhla internetem, ukazuje amerického marÅ?áka pózujícího se dvěma Iráckými dětma, které drží ceduli na které je napsáno "Lcpl Boudreauk zabili mého otce a pak zbouchnuli mou sestru". Boudreauk tvrdí, že tato fotografie byla upravena z oroginálu, kde bylo napsáno "Vítáme pěchotu". Zůstává neujasněno, zda je to originál nebo podvrh.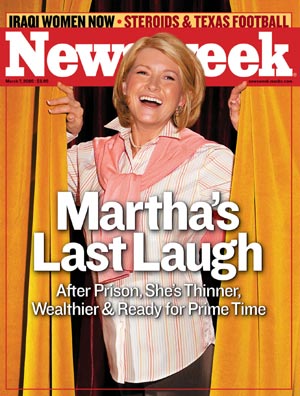 Březen 2005: Digitální složení hlavy marty Stewartové a těla modelky se objevilo na obálce Newsweek, když Stewartová vyÅ¡la z vězení. Titulek praví "hubenější, bohatší a připravená na hlavní vysílací čas". Newsweek na stránce 3 napsal: "obálka: Fotografická ilustrace od Michael Elins … Hlavu vyfotil Marc Bryan-Brown."
 
 
Duben 2005: V této poupravené fotografii vidíme bitské politiky Eda Mattse, konzervativní kandidáta na Dorset South a Annu Widdecombeovou, konzervativní kandidát na Maidstone and Weald, jak drží cedule, které dohromady dávají "Kontrolovaná imigrace – - žádný chaos a nelidskost". na oroginální fotografii ukazuje dva stejné kandidáty vedoucí kampaÅ? pro Malawianovu rodinu azylců k tomu, aby měly povolení zůstávat v Británii.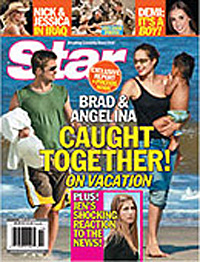 Duben 2005: Digitální kombinace herců Brada Pitta a Angeliny Jolie se objevila na obálce Star Magazine. Fotografie byla spojena fotografie Pitta, pořízeného na karibských ostrovech v lednu 2005 a Jolie vyfocenou v roce 2004. Tuto fotografii koupila agentura za $500,000.
 
(české) pokračování příště…
Anglický zdroj:Digital tampering