Evča mi poslala řetězovku, která má dva úkoly. Jedním z nich je napsat čtyři vzpomínky. Dobré i špatné z dob dávných i nedávných. Druhým úkolem je vybrat čtyři blogery, kterým budu moci štafetu předat (pro mě těžší úkol, protože nevím koho. Moc lidí, řetězovky nemá rádo). Takže začneme vzpomínat…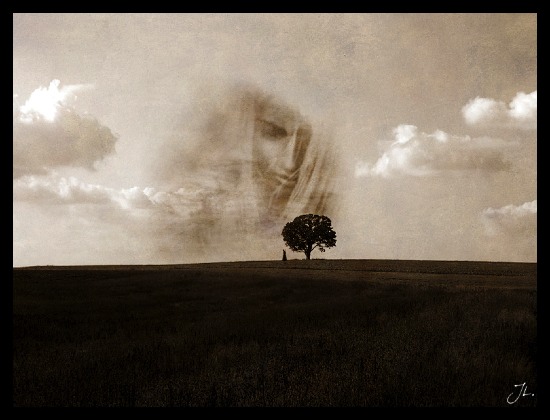 Vzpomínka první: Poslední dobou vzpomínám často na holky z Jižního města, kde jsem bydlel do svých šesti let, než jsme se přestěhovali do Krče, kde bydlíme do teď. Terezka, Veronika a myslím, že třetí je Nela nebo tak nějak. S těmahle holkama jsem byl často a prožil s nimi krásně dětství. Jediná vzpomínka na to, že bych si hrál s kluky je ta, že jsem s jedním klukem vždycky chodili pod jedny vchodové schody, kde jsme si vždycky udělali malý táboráček a povídali si. Jinak si pamatuji pouze holky. To je možná základ toho, že holkám rozumím a hledají ve mě svého nejlepšího přítele na kterého se můžou obrátit. Od té doby jsem o nich neslyšel. Rodina Veroniky občas přijela na návštěvu, když byl Mikuláš. O Terezce jsem slyšel, že žije s nějakým 30ti letým klukem a Nela má strašně bujný život. Vyzkoušela snad všechno – dobré i zlé.
Vzpomínka druhá: Na tohle nerad vzpomínám. Bylo mi osm nebo devět a vždy, když jsem usnul, měl jsem noční můru. Noční můru o tom, že jsem ve svém pokoji, který nemá dveře ani okna a ze stropu se začíná něco sypat. Já se v tom topím a bojuji o život. Každou noc se ten sen opakoval a pokaždé jsem se topil v něčem jiném – voda, písek, lízátka, peníze, oblečení atd atd. Řval jsem ze spaní a topil jsem se do té doby než mě probudila maminka. Dlouho jsem se bál vždy usnout, ale v maminčině náručí jsem nakonec usnul a zbytek noci přežil. Od té doby mám bathofobii (strah z hloubky) a bazén jsem dlouho nenavštívil. Jediné místo, kam se chodím koupat je hasičská nádrž (v létě je z ní skvělé koupaliště) v Přívěticích.
Vzpomínka třetí: Petra. Holka u které jsem poprvé poznal, co znamená, když se člověk zamiluje. Poprvé jsem nevěděl, co mám dělat. Bylo mi patnáct, chodil jsem do posledního ročníku základní školy. Ona byla o ročník níž a měli jsme společné hodiny němčiny. Psal jsem ji anonymní zamilované dopisy a podepisoval jsem se jako Sebastian (hlavní postava z filmu Velmi nebezpečné známosti). Petra totiž vypadala jako Annette (Reese Witherspoon) z téhož filmu. Na konci školního roku jsem ji svou identitu prozradil a na zbytek už nerad vzpomínám.
Vzpomínka čtvrtá: Moje první návštěva v Karlových Varech. Účastnil jsem se soutěže a byl jsem pozván na finale, ale nevyhrál jsem. To bylo v mých osmnácti letech. Mohl jsem vzít i někoho sebou. Šel můj spolužák ze střední, kterému říkáme Kajda. Byli jsme ubytováni v luxusním čtyřhvězdičkovém hotelu Sirius. Podkrovní pokoj pro dva, který byl dokonale vybaven a měli tam postele s nebesy. Nezapomenutelný dvoudenní zážitek na celý život.
Řetězovku s omlovou za nepříjemnosti posílám Catchovi, tittle-tattle, JackuBovi a Michalovi. 😉
Picture has from artist Luminire.